Learn how to use your psychic senses
LEARN HOW TO USE YOUR PSYCHIC SENSES 12.-15.6. 2014
When you meet someone for the first time, you think you would know nothing about the person's
health, thoughts, emotions, lessons or history of his or her soul. However, you do know, because of
a spiritual aspect inside of you. When you use your psychic/spiritual senses, it is possible to receive
information about that person and also deliver messages from his or her spirit guides and angels.
Everyone can receive spiritual information. It's as easy as drinking water from a limitless river that
nurtures all existence. Most people use these spiritual innate senses unconsciously, some more,
some less.
In this course, you will learn how to attune your divine spirit and receive visions, information and
energies from your spirit guides and angels. There is no need to go to any special place to attune
and fill yourself with the power of divine. You are always a part of the Oneness and this helps you
understand your own possibilities. 
You can use these skills consciously to improve all aspects of your life – physical, emotional, psychological and spiritual. When you are spiritually attuned to your higher-self, things are clearer to deal with and it's easier for you to understand life problems. 
You can also help others in crisis, because your higher-self can see the totality (soul plans, lessons) and
mediate spiritual guidance. We are at the beginning of a New Era. Knowing about the universal consciousness is not enough any more. We really need to wake up and behave according to this understanding?by bringing our higher spiritual consciousness into living on the earth. 
People who have achieved the higher realm are transformed. They'll start to love and accept themselves and the world. They'll feel wanting to help others so that they are constantly serving the spiritual evolution of man. They will bring heaven to earth in the form of the Universal Consciousness.
WHAT YOU LEARN IN THIS COURSE
DAY1 Metaphysical comprehension
The purpose – why we spiritual beings are here in physical forms on the Earth
1 Basic understanding on the Oneness and spirituality
2 Ascension and Descension, vibration and consciousness, spiritual soul evolution, and spirits' lessons and growth through lives and what is the ultimate goal of all beings
3 Spiritual Awakening and Inquisition 3 factors – Compass, Atlas, and Spirit
4 Vibration is so evident – positive and negative, light and dark
5 Clearly sense your higher and lower selves and learn their roles and functions
6 Be grounded, Connected, and Let that flow
7 Visualization training
8 Connect to your lower-self, higher-self, and Spirit Guides
9 Reading exercise using a Focusing Tool "Omni Card" 
10 Exercise-Difference between "Connected" and "Dis-connected".
DAY2 Comprehension ? the most well-known psychic sense among all




Focusing on Seeing beyond- Clairvayance
1 What are 5 Psychic senses – Why it is innate
2 Which sense is your dominant, and sub-dominant?
3 How our brain work – Conscious, Sub-conscious, and Deep sub-conscious from metaphysical point of view
4 Right brain or Left brain? Intuitive or Intellectual? 
5 Examples of spiritual guidance and communication ?instinct, intuition, epiphany, synchronicity, channeling, astral travel – with quality safe psychic training
6 Exercise – Interpret images and symbols that your spirit guides send you
7 Importance of reading in spiritual consciousness without judgment
8 Frequently asked questions and misunderstood factors
9 Akashic records – Connecting to True/False Akashic records? (Level2 probably)
9 Exercise – In pairs, connect and receive information and guidance from Spirit Guides. 10 Exercise – Their SGs' roles and skills and how they influence that person. 
11 Exercise-Information layers of truth experienced in different vibration zone
12 Exercise-In pairs, Raise your vibration and Reading your partner's life lessons, skills, aptitudes, life mission of this life
13 Exercise-Use and combine all the skill you learnt in an open question style
DAY3 Comprehension ? Sound is vibration
Focusing on Hearing beyond- Clairaudience
1 Clear your chakras, Align your five bodies (Physical and subtle bodies) and Raise vibration with guided meditation
2 Positive and Negative messages ?how those happen- Why some people listen hostile or suppressing messages
3 Your lower-self mind cheat, judge, and suspect 
4 Exercise -How to protect yourself from negative thoughts, emotions, and lower energies and their influences
5 Usage of Sound – it vibrates in cells and bring memories back into your consciousness
6 Connecting to your higher self, Listen to sounds, Words, and Messages
7 Practice in pairs and Receive messages and guidance in words
8 Use and combine all the skill you learnt in an open question style
(Clairvoyance+Clairaudience)
DAY4 Comprehension – Everything is Energy
Focusing on Psycometry – some people call it Clairsentience
1 How do you know there are Guides and Angels around you
2 How do you feel other people's aura and what does actually happen to yours
3 Are you an Empath? Safe and noninvasive usage of Psychometry. 
4 Feeling is easy – Anyone can feel, once you learn how to stop thinking, relax and observe 
5 Reading Practice for four aspects of the person in pair – Physical, Emotional, Psychological, and Spiritual Condition of the person
6 Practice – What do you feel? Hard to Choose? -Sometimes your mind says YES but your heart says NO. How to know which is better and make it simple to have your best choice and answer attuning to your lower-self, higher-self, and spirit guides.
7 Psychometry Practice – Take someone's item in a bag, feel and read its owner's physical, emotional, psychological, and spiritual condition.
8 Use and combine all the skill you learnt in an open question style (Clairvoyance+Clairaudience+Psycometry)

The course is in English and will held at Rajatiedon Keskus, Uudenmaakatu 33, Helsinki. 
Days start at 9 AM and end between 6 and 7 PM. The course fee is 850 ?. A non-refundable reservation fee of 50 euro is required and is to be payed in advance via PayPal. The rest of the fee will be paid at the
venue. 
The payment will be made to our Japanese teacher Remi Kanai, so the price will not include
Finnish VAT (non will be added). 
Questions and registrations for Remi to 
office@★onenessinstitute.jp (leave ★out when sending an email)
Please put the subject/title FINLAND bar. 
The participants can participate free of charge to a "Message from your spirit guides" -event, which
Remi will keep 5th of June in Era Nova, Kasarmikatu 2, Hki. 
The occasion will start at 4.30 PM and everyone in the room will receive an individual message. Please register in advance as only 30 places are available. 
The fee for participants who do not attend the courses is 30 euro.
Remi Kanai (Japan) is a psychic and a healer. She does channeling and counselling and reads Akashic records. She has clients in Japan but also in Canada, America, France, Switzerland and Finland. Aside from working with clients, she also continues to teach.
Remi's other courses include: Powerstone Therapies, Spiritual Cleansing and Protection, Lightwork and Mediumship, Healing Psycology for Ascension, Metaphysio Therapy, Past life Regression Hypnotherapy, Dream Interpretation, Oneness Spiritual Counseling.
More information: https://www.onenessinstitute.jp/english/
OPI KAYTTAMAAN HENKISIA AISTEJASI 12.-15.6.2014
Kun tapaat uuden ihmisen, luulet ettet tieda mitaan hanen terveydestaan, ajatuksistaan, tunteistaan,
kokemuksistaan tai sielun historiastaan. Mutta sina tiedat, koska henkinen ulottuvuutesi sinussa
tietaa enemman. Kayttamalla henkisia (ts. psyykkisia) aistejasi, sinun on mahdollista saada tietoa
tasta ihmisesta seka toimittaa hanelle viesteja hanen henkioppailtaan ja enkeleiltaan.
Meilla jokaisella on kyky vastaanottaa henkista tietoa, muuten emme olisi taalla. Se on yhta
helppoa kuin joisi vetta rajattomasta joesta, joka ruokkii kaikkea olemassaoloa. Monet kayttavat
naita synnynnaisia ominaisuuksiamme tiedostamattaan, toiset enemman ja toiset vahemman.
Kurssilla opit kuinka virittaydyt korkeampaan ulottuvuuteen ja vastaanotat visioita, tietoa ja
energiaa henkioppailtasi ja enkeleiltasi. Sinun ei tarvitse menna minnekaan erityiseen paikkaan
virittaytymaan ja tayttymaan jumalaisen voiman kanssa. Olet aina osa tata ykseytta ja tama auttaa
sinua ymmartamaan omat mahdollisuutesi. Voit kayttaa naita taitoja tietoisesti parantaen kaikkia
elamasi osa-alueita – fyysisia, psyykkisia, emotionaalisia ja henkisia. Kun olet henkisesti
sopusoinnussa korkeimman tietoisuutesi kanssa, asiat ovat selkeampia ja sinun on helpompi
ymmartaa elamaasi. Voit myos auttaa muita esim. kriiseissa, koska korkein tietoisuutesi pystyy
nakemaan kokonaiskuvan (sielunsuunnitelmat, opetukset) ja valittamaan henkista ohjausta.
Olemme Uuden Aikakauden alussa. Tassa ajassa pelkka universaali tietoisuus ei riita, vaan meidan
taytyy todella herata ja toimia taman ymmarryksen mukaan. Elaminen tassa jatkuvasti kasvavassa
tietoisuuden tilassa tarkoittaa, etta voit tuoda korkeamman henkisen tietoisuutesi osaksi elamaasi
maapallolla. Ne jotka ovat saavuttaneet korkeamman ulottuvuuden yleensa muuttuvat. He alkavat
rakastamaan ja hyvaksymaan itsensa ja maailman ja haluavat auttaa muita. Nain he jatkuvasti
palvelevat ihmisen henkista evoluutiota. He tuovat taivaan maan paalle elaessaan universaalissa
tietoisuudessa, ykseydessa.
Kurssi on englanninkielinen ja se toteutetaan Helsingissa Rajatiedon Keskuksen tiloissa osoitteessa
Uudenmaankatu 33. Paivat alkavat klo 9.00 ja loppuvat klo 18-19. Opetuksen hinta on 850?. Sitova
varausmaksu 50?, jota ei palauteta, maksetaan etukateen PayPal'in kautta ja loput paikan paalla.
Maksu suoritetaan kurssin japanilaiselle opettajalle Remi Kanaille, jolloin hintaan ei tule Suomen
arvonlisaveroa. Kysymykset ja ilmoittautumiset Remille osoitteeseen office@onenessinstitute.jp.
Kurssilaiset voivat osallistua maksutta "Viestit henkioppailtasi" -iltaan, jonka Remi pitaa 5.6.2014
Era Novassa osoitteessa Kasarmikatu 2, Hki. Tilaisuus alkaa klo 16.30 ja kaikki lasnaolijat saavat
viestin. Varaa paikkasi silla mukaan mahtuu enintaan 30 henkiloa. Muille tilaisuus maksaa 30?.
Kurssin opettaja on japanilainen Remi Kanai, joka on meedio, selvanakija, ja
parantaja. Han kanavoi ja neuvoo. Remi lukee Akaasisia aikakirjoja. Hanella on
lukuisia asiakkaita Japanissa mutta myos Kanadassa, Amerikassa, Ranskassa,
Sveitsissa ja Suomessa. Asiakastyon ohella han opettaa jatkuvasti.
Muita Remin kursseja ovat mm. Kristalliakupunktio, Henkinen puhdistus ja
suojaus, Valotyo ja mediumismi, Parantava psykologia, Metafyysinen terapia,
Menneiden elamien regressioterapia, Unien tulkinta, Ykseyden henkinen
konsultaatio.
Lisatietoa: https://www.onenessinstitute.jp/page/X00_EnglishTop.html
Kurssin sisalto:
What are psychic senses?
Clairvoyance
ADD MORE INFO SOON! 

Clairaudience
ADD MORE INFO SOON! 
Clairsentience (or Psycometry) 
ADD MORE INFO SOON! 


What students say about this Training Course 
Click here
In this intensive course you will learn 
PAIVA 1: Metafyysinen ymmarrys
Tarkoitus ? miksi me, jotka olemme henkisia olentoja, olemme taalla maan paalla fyysisessa
muodossa.
1. Perusymmarrys ykseydesta ja henkisyydesta
2. Varahtelytason kohottaminen ja madaltaminen, varahtely ja tietoisuus, henkinen sielun kehitys ja hengen oppitunnit ja kasvaminen
elamasta toiseen seka mika on kaikkien olentojen viimeinen paamaara
3. Henkinen heraaminen ja Inquisition ? 3 tekijaa ? kompassi, kartasto ja henki
4. Varahtely on niin ilmeista ? positiivinen ja negatiivinen, valo ja pimeys
5. Aisti selkeasti korkeammat ja alemmat itsesi ja opi niiden roolit ja funktiot
6. Ole maadoittunut ja yhteydessa ja anna sen vieda
7. Visuaalinen harjoittelu
8. Ota yhteys alempaan itseesi, korkeampaan itseesi ja henkioppaisiin
9. Tulkintaharjoitus kayttaen keskittymisen apuna "Omni cardia"
10. Harjoitus: Difference between "Connected" and "Dis-connected"
PAIVA2: Parhaiten tunnettu psyykkinen aisti
Keskitytaan nakemaan "tuolle puolelle" ? selvanako
1. Mita ovat 5 psyykkista aistia ? miksi ne ovat synnynnaisia
2. Mika aisti on vahvin ja mika alisteinen?
3. Miten aivot toimivat ? tietoisuus, tiedostamaton ja syva tiedostamaton metafyysiselta nakokannalta
4. Oikeanpuoleinen vai vasemmanpuoleinen aivopuolisko? Intuitio vai jarki?
5. Henkisen opastuksen ja kommunikaation esimerkkeja ? vaisto, intuitio, oivallus, synkronismi, kanavointi, astraalimatka ? with
quality safe psychic training
6. Harjoitus: Tulkitse kuvia ja symboleja, joita henkioppaasi lahettavat
7. Importance of reading in spiritual consciousness without judgment
8. Usein esitettyja kysymyksia ja vaarinymmarrettyja asioita
9. Pariharjoitus: yhteys seka tiedon ja opastuksen saaminen henkioppailta
10. Harjoitus: Henkioppaiden roolit ja taidot ja miten ne vaikuttavat henkiloon
11. Harjoitus: Totuuden informaatiokerrokset koettuina eri varahtelyalueilla
12. Pariharjoitus: Kohota varahtelyasi ja "lue" parisi elamantehtava, taidot, taipumus, taman elaman kutsumus.
13. Exercise – Use and combine all the skill you learnt in an open question style
PAIVA 3: Aani on varahtelya
Keskittytaan kuulemaan "tuonpuoleista" ? selvakuuloisuus
1. Puhdista chakrat, harmonisoi 5 kehoasi ja kohota varahtelysi opastetun meditaation avulla
2. Positiiviset ja negatiiviset viestit ? miten ne tulevat ja miksi jotkut kuuntelevat vihamielisia tai alistavia viesteja
3. Alempi minasi huijaa, tuomitsee ja epailee
4. Harjoitus: Miten suojella itsea negatiivisilta ajatuksilta, tunteilta ja alemmilta energioilta ja niiden vaikutuksilta
5. Aanen kayttaminen ? se varahtelee soluissa ja tuo muistoja tietoisuuteen
6. Korkeampaan itseen yhdistyminen, kuuntele aania, sanoja, viesteja
7. Pariharjoitus: vastaanota viesteja ja opastusta sanallisesti
8. Kayta ja yhdistele kaikkia oppimiasi taitoja in an open question style (selvanako ja selvakuuleminen)
PAIVA 4: Kaikki on energiaa
Keskitytaan psykometriaan ? jotkut kutsuvat sita selvaaistimiseksi
1. Mista tietaa, onko lahellasi oppaita tai enkeleita?
2. Miten tuntee toisten auroja ja mita oikeastaan tapahtuu omallesi?
3. Oletko empaatti? Turvallinen ja loukkaamaton psykometrian kaytto
4. Tunteminen on helppoa ? kukatahansa voi tuntea, kunhan oppii olemaan ajattelematta, rentoutuu ja havainnoi
5. "Lukemisen" pariharjoitus: hekilon nelja aspektia: fyysinen, emotionaalinen, psyykkinen ja henkinen tila
6. Harjoitus ? Mita tunnet? Vaikea valita? Joskus mieli sanoo kylla ja sydan sanoo ei. Miten tietaa kumpi on parempi ja miten tehda
helpoksi valita oikein, virittaytymalla alempaan ja korkeaan itseen seka henkioppaisiin
7. Psykometrian harjoitus: katke jollekulle kuuluva esine pussiin ja tunnustele ja lue sen omistajan fyysinen, emotionaalinen,
psyykkinen ja henkinen tila
8. Kayta ja yhdistele kaikki oppimasi in an open question style (selvanako, -kuulo ja psykometria)
KRISTALLIAKUPUNKTIO in Finland 2013
KRISTALLIAKUPUNKTIO -KURSSI, taso I
Kehon taudit tai vaivat ovat suora osoitus Yang-Yin energian epatasapainosta. Muinaisista ajoista lahtien ihmiset ovat tienneet miten tasapainottaa tata energiaa akupunktiopisteita kayttaen. Neulojen sijasta kristalliakupunktio tehdaan kristallikivilla, jotka mahdollistavat Yang-Yin energian kulkemisen kivien lapi vahvistaen tai hilliten energiaa seka tasapainottaen sita. Taman ihanan hoidon voi tehda itselle tai toisille, elaimia unohtamatta.
Myos kristalleja on kaytetty ammoisista ajoista lahtien mutta yhdistelman, jossa niita kaytetaan akupunktiopisteita hyodyntaen keksi brittilainen meedio ja selvanakija tohtori Margaret Rogers Van Coops vuonna 1975. Han paransi talla hoidolla itseltaan parkinsonin taudin. Isossa-Britanniassa kristalliakupunktio onkin rekisteroity hoitomuoto ja kuuluu vakuutuksen piiriin. Sen on todettu olevan huomattavasti tehokkaampi hoito kuin kiinalainen akupunktio.
Opettaja japanilainen Remi Kanai on Margaretin itsensa kouluttama. Kurssin jalkeen osallistujat saavat kansainvalisen todistuksen, mika on Kaliforniassa toimivan spiritismikoulu UCC:n hyvaksyma. Margaret toimii koulutuksen johtajana UCC:ssa.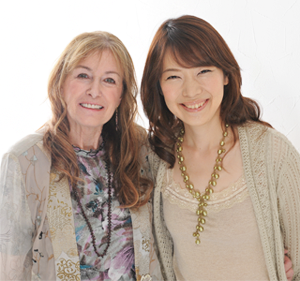 Remi tapasi Margaretin Japanissa vuonna 2004, jolloin alkoi opiskella taman opastuksella. Lopulta Margaret koulutti Remista opettajan kannustaen tata jatkamaan omaa elamantyotaan. Han halusi Remin kehittavan ja opettavan myos ihan omia oppejaan.
Remi aloitti terapeuttina ja ohjaajana vuonna 2005. Vuotta myohemmin han muodosti meditaatio-ryhman, jossa luennoi ja veti opastettuja meditaatioita kuukausittain. Vuonna 2007 han jatkoi opiskeluja UCC:n alaisuudessa ja vuonna 2008 hanen koulunsa Oneness Consciousness and Healing Institute rekisteroitiin Kaliforniassa.
Remin kursseja ovat mm.: Kristalliakupunktio, Henkinen puhdistus ja suojaus, Valotyo ja mediumismi, Parantava psykologia, Metafyysinen terapia, Menneiden elamien regressio hypnoterapia, Unien tulkinta, Ykseyden henkinen konsultaatio. Monilla hanen opiskelijoillaan on laaketieteellinen tausta.
Remi on meedio, selvanakija ja parantaja. Han kanavoi ja neuvoo. Remi pystyy myos lukemaan Akaasisia aikakirjoja. Hanella on lukuisia asiakkaita Japanissa mutta myos Kanadassa, Amerikassa, Ranskassa, Sveitsissa ja Suomessa. Asiakastyon lisaksi han opettaa jatkuvasti Japanissa ja tama onkin hanen ensimmainen kansainvalinen kurssinsa. Suomi on tuttu hanelle silla han on vieraillut siella vuosina 2000 ja 2004.
Remi pitaa myos "Viestit henkioppailtasi" -tapahtuman Helsingin Era Novassa 17.6.13. Mukaan mahtuu 20-30 henkiloa ja kaikki saavat viestin. Lisatietoja tasta ja kurssista Remin sivustolta:
Viiden paivan kristalliakupunktio-kurssi on tarkoitettu kaikille, jotka haluavat saada enemman apuvalineita itsensa ja muiden auttamiseen tai haluavat kehittaa henkista ymmarrysta. Opetus on englanniksi. Katso lisatietoja seuraavalta sivulta.
Aika ja paikka: 1. osa 22.-23.7.13 Helsingissa Era Novassa, Kasarmikatu 2
(klo 9-18), omat evaat
2. osa 26.-28.7.13 Janakkalassa www.rantalahti.fi/torppa.htm,majoitus, sauna ja ruokailut sisaltyvat hintaan
Kurssimaksu:1350 euro 
Hinta sisaltaa myos terapiakivet (arvo 300 euro)
Kysymykset ja ilmoittautuminen: 
office@onenessinstitute.jp
Paiva 1,22.7.:TAUSTAA ENERGIOISTA JA CHAKROISTA: 
Understanding different causes of diseases. Where to start healing and how it can be so effective. Becoming aware how your body reacts to your mind and learning to feel the energies. Everyone can feel energies strongly and know from their experiences how all energies, mind, heart and body work. This gives a big picture about human bodies including energy (subtle bodies) and is truly awakening people's heart, mind, body and spirit.
Paiva 2, 23.7.: CRYSTAL ACUPUNCTURE: 
Understanding how your mind has created emotional blocks in your Five Bodies that prevent you from being truly happy. Crystal Acupuncture will remove fear, pain, anger and guilt as well as bad memories. Erase negativity and find joy with this simple non-invasive, but powerful use of specially chose crystals. Detailed theory and practice will be given.
Valipaivina 24.-25.7. on toivottavaa, etta kurssilaiset treenaavat opittuja asioita, jotta voivat kysella esiinnousseita asioita jatkopuoliskolla ja vaihtaa kokemuksia.
Paiva 3, 26.7.: TERAGRAM? THERAPY: 
Theory and practice given in understanding of how the imbalance of the Major and Minor Chakras (Vortices of energy) affect the glandular system of the body, which causes emotional shock, fear, pain, rage and guilt to develop. With Teragrams you will learn how to rebalance all the Chakras and harmonize the Five Bodies, resulting in positive well-being.
Paiva 4, 27.7. aamu: BEAUTY CRYSTAL ACUPUNCTURE: 
To become aware how your face shows every feeling, thought and body language as you present yourself to the world. Learning how to erase judgment, self-destruction and lack of self-love. With Beauty Crystal Acupuncture you can reduce the wrinkles and lines in your face, and release tension and stress from your body; and then healing occurs throughout.
Iltapaiva: "CORE" TERAGRAM THERAPY: 
Continued education with the use of the 2nd set of Teragrams designed to release conscious and unconscious fears from your past. These fears and phobia have prevented you from enjoying a fulfilled life. By working with meditation and hypnosis, you can successfully reprogram your mind and emotions to have a positive outlook. Your future will be free of fear and stress.
Paiva 5, 28.7. aamu: TRINITYSTONE HEALING: 
Throughout your life you have listened to sounds that have created shock to your body and emotions. Learn how with the use of especially powerful stones, cut into triangles, which when placed on the Major Chakras, release fear and anxiety related to those sounds. Benefit from the awakening of good sounds that allow you to enjoy your life in many wonderful ways.
Iltapaiva: SPIRITUAL CRYSTAL ACUPUNCTURE: 
You will learn how to use both triangles and crystal points to lift your vibrations, connect to your Spirit Guides, while understanding how to deal with negative Spirits and other people who cause you harm in some way. In a natural state of meditation, you will learn how to relax and allow yourself to change your vibration for the better.